Beyond offsetting
At Hazel Hill Wood, we believe in a holistic approach to addressing the climate crisis. We are inviting organisations to go beyond traditional offsetting methods and to delve deeper into a more integrative solution. By partnering with us your organisation actively enhances the resilience of an ecosystem and nurtures human connections with the living world.
Beyond our care of this woodland, we've established spaces that offer healing, reflection, and reconnection. Our initiatives are designed not only to address the environmental challenges but also to foster well-being and impart wisdom about the more-than-human world.
By supporting Hazel Hill Wood, you're not just mitigating environmental impact but investing in a profound ripple effect – one that rejuvenates our forests, educates communities, and heals the human spirit. This is an opportunity to be part of a movement that prioritizes both the planet and its people.
Based on the scale of your donation, we can offer: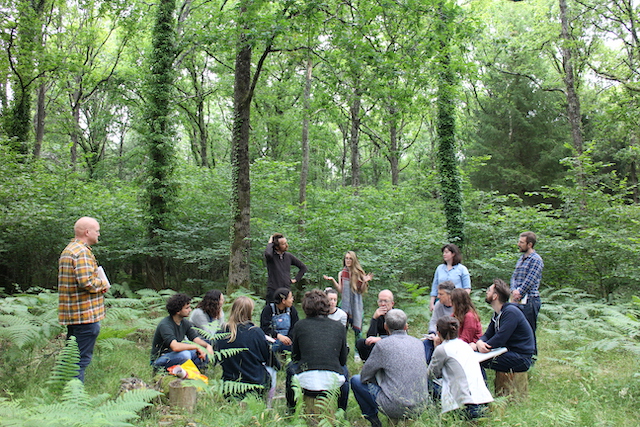 Recognition & Visibility: Your organisation's logo will be showcased on our website, promotional materials, and signage at Hazel Hill Wood. We'll acknowledge your commitment to ecological and social responsibility.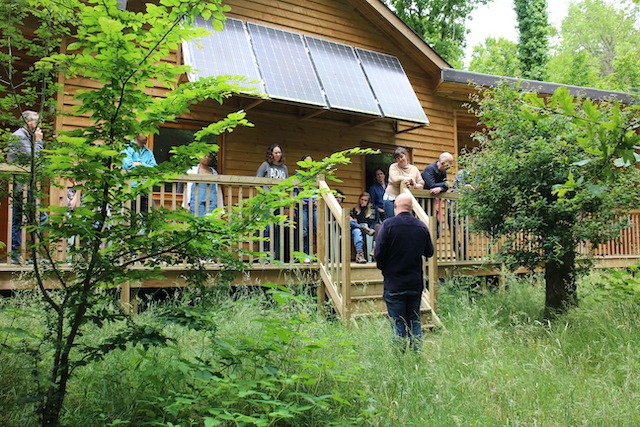 Team-building retreats: Enjoy specially-curated team-building retreats amidst the serene backdrop of Hazel Hill Wood, a unique way to foster collaboration and creativity among your team members.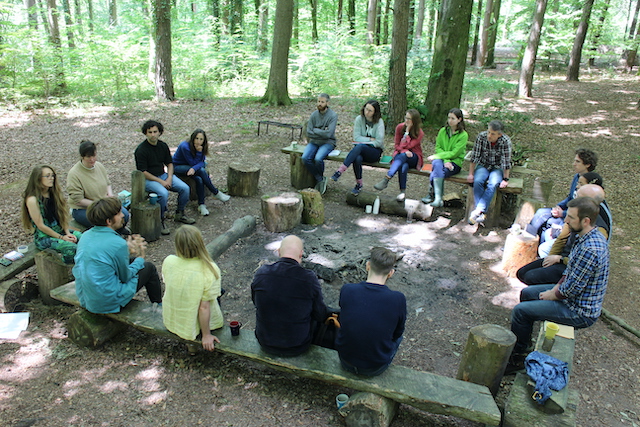 Biodiversity Offset Information: Partner with us in projects that tangibly benefit the environment, such as tree planting and felling and habitat creation, and receive reports of your contributions biodiversity offset.
Corporate Social Responsibility (CSR) Reporting Support: We provide data and testimonials about the impact of your donation, facilitating transparent communication about your CSR initiatives to stakeholders.
To discuss tailored partnership opportunities or learn more about how your organisation can get involved, please contact Charley on charley@hazelhill.org.uk or 07519 464023. Together, we can craft a partnership that aligns with your organisational values and objectives while making a meaningful difference to our woodland and its community.