Hazel Hill is a lovingly managed conservation woodland and retreat centre, 7 miles from Salisbury.
The wood is owned and operated by Hazel Hill Trust, a registered charity formed in 2015. Our aim is to promote wellbeing, resilience and sustainability: for individuals, society and the natural world.
The wood has hosted a huge variety of events and charitable projects over the years, bringing a wide range of individuals closer to nature.
If you'd like to hold your own activity here, we offer beautiful indoor and outdoor spaces to hire. By choosing us you'll be contributing to valuable charity work, allowing more people the opportunity to connect with the natural world.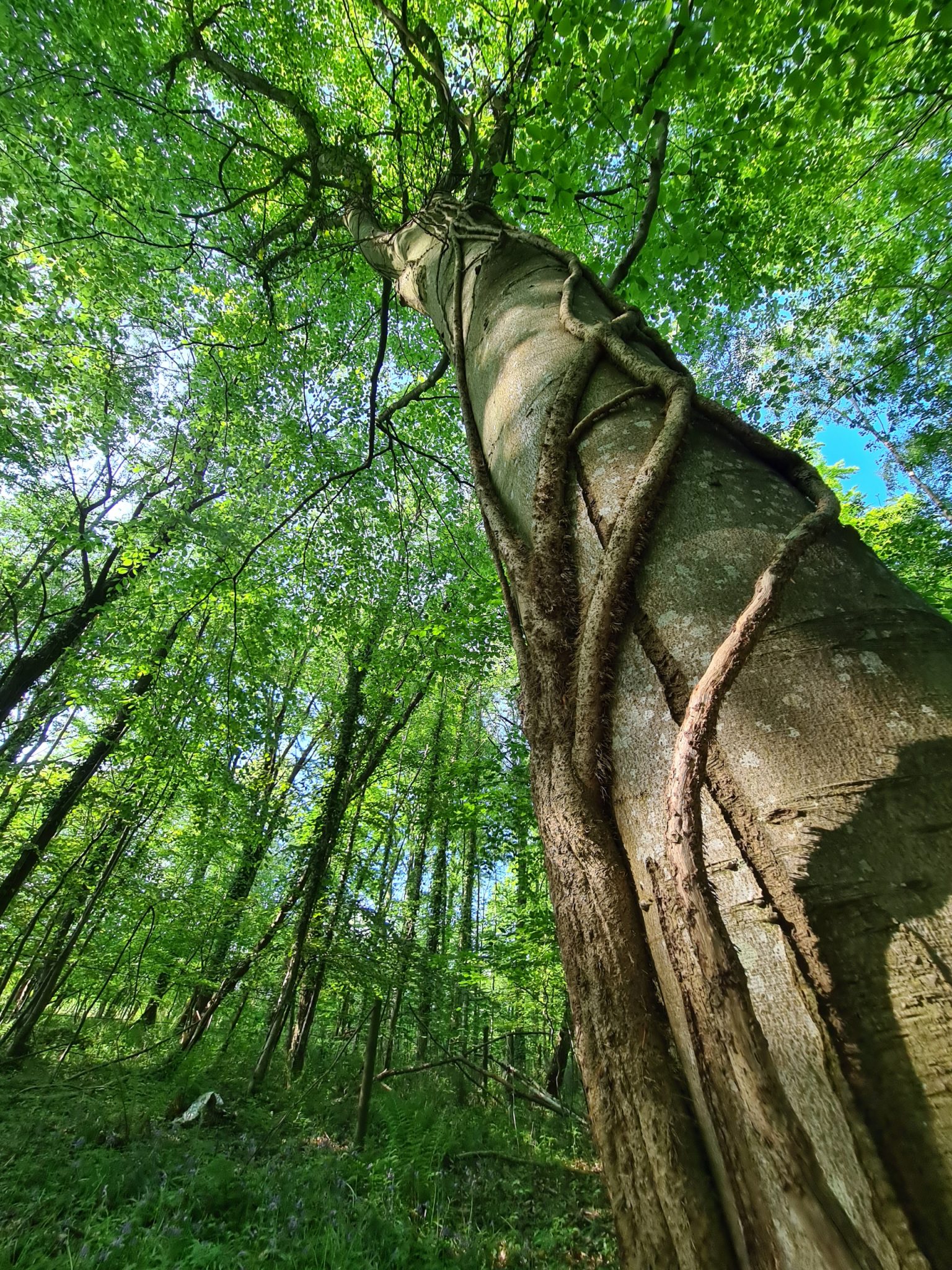 Summer Holiday at Hazel Hill?
Book one of our quirky off-grid ecobuildings for your household holiday this summer and you'll be supporting our charity work to conserve this woodland and bring wellness to people through contact with nature.
Both the Oak House and the Forest Ark are now available for booking by two-household groups that would like to share a forest holiday.
Our most recent events:
Details of upcoming conservation events at Hazel Hill Woods.
Friday 3rd July – Volunteer Conservation Day

Covid 19 update – we are pleased to be restarting our first Friday of the month volunteer days on 3rd July (next week). As you might expect, we have had to plan and prepare carefully for this to happen safely. Please do not come to a volunteer day without confirming with us beforehand and agreeing […]

Friday 7th August – Volunteer Conservation Day

Join us and contribute to valuable nature conservation work at Hazel Hill Wood. Our Volunteer Conservation Days give you the opportunity to develop new skills, meet people and get active in a relaxing and nourishing environment. Tasks vary throughout the year; examples include ride maintenance, hedge planting, bench creation and wildlife surveys. Activities often require […]

Autumm Conservation Weekend 2020

The Autumn Conservation Weekend (mid October – dates tbc shortly) is a time for exchange: come and nurture the woods and the woods will nurture you. At the Autumn Conservation Weekend spend two days and two nights in this magical woodland environment, helping to look after the trees and the wildlife and then unwind. Our […]
Latest Blog posts:
News of what we've been up to recently.