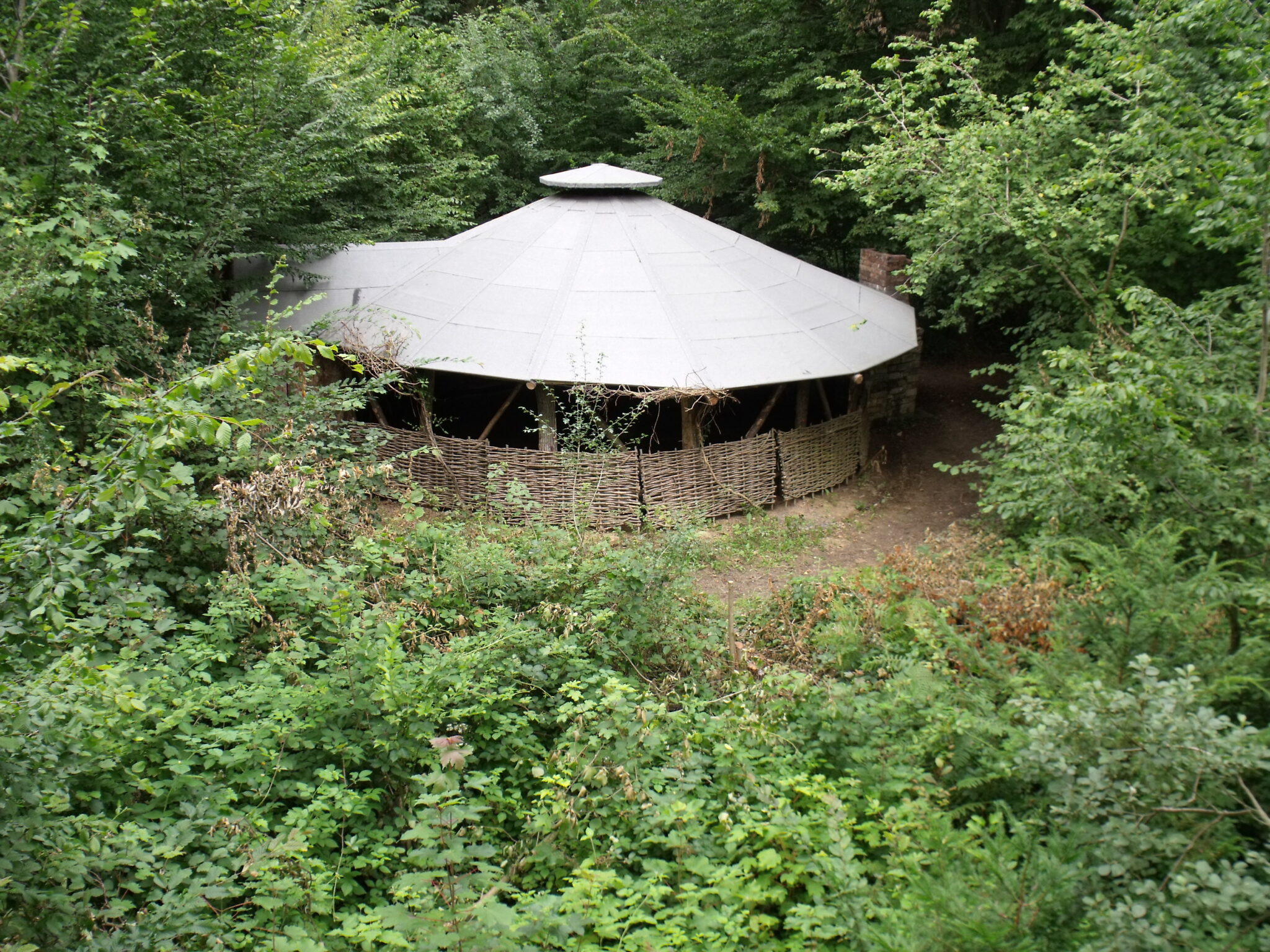 The Roundhouse
The original structure was the first building in the Wood and provided a simple but beautiful covered space for meeting and celebration. With a large diameter 27′ (8.2m), it was completely rebuilt in 2012 with a vaulted roof and no central support pillar. The new entrance takes the spirit of the building deeper into the wood. With an earth floor, it has a stone fireplace/altar, and is well suited to singing, dancing, storytelling and other group activities. The Roundhouse can also be used for undercover sleeping as an alternative to camping.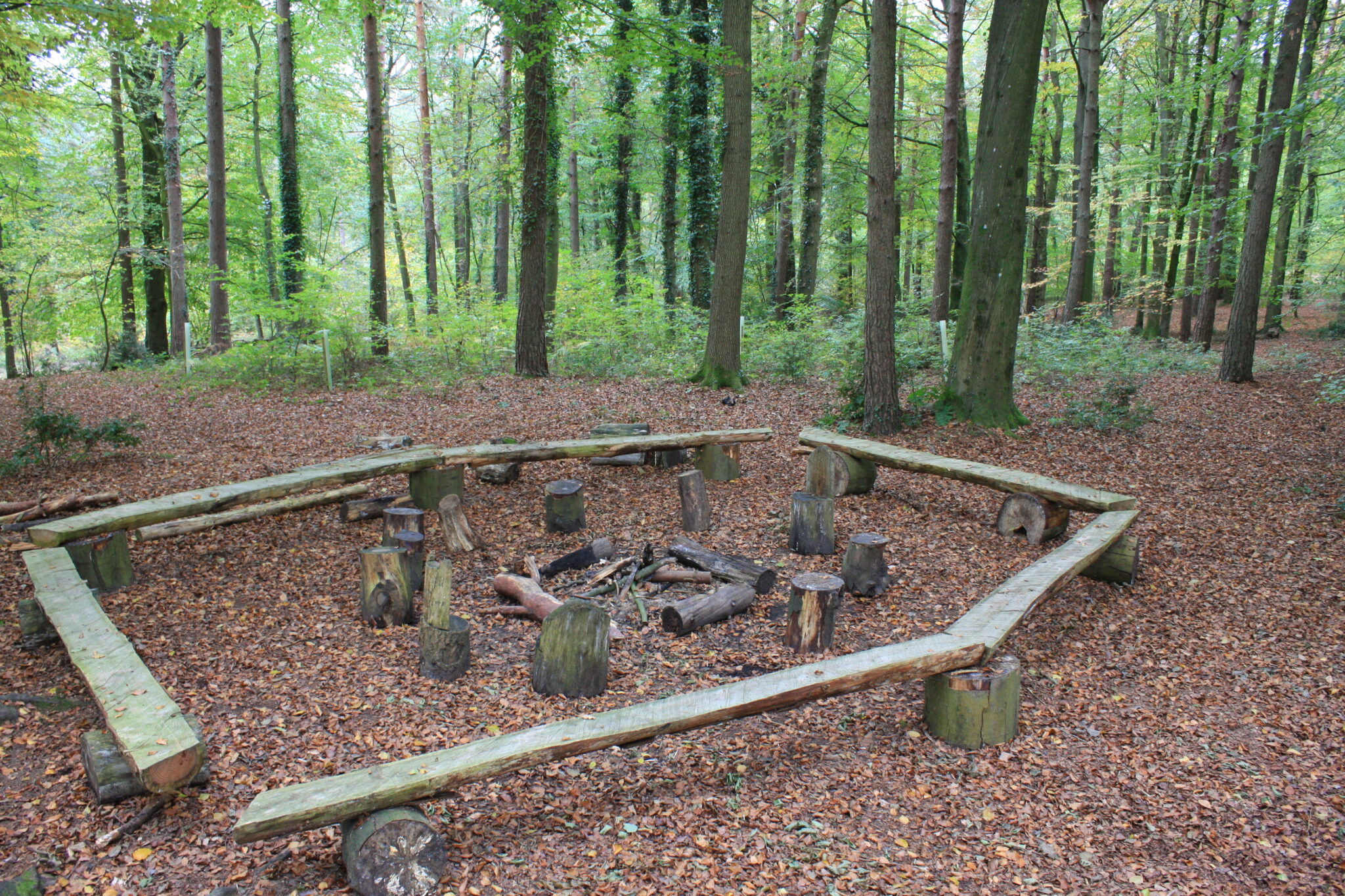 Campfire Circle
At the heart of the wood is a seven-acre area of mature beech and Scots pine, which provides a beautiful, sheltered and well-drained setting for the main camping area and campfire circle. This area is only a few minutes' walk from the buildings.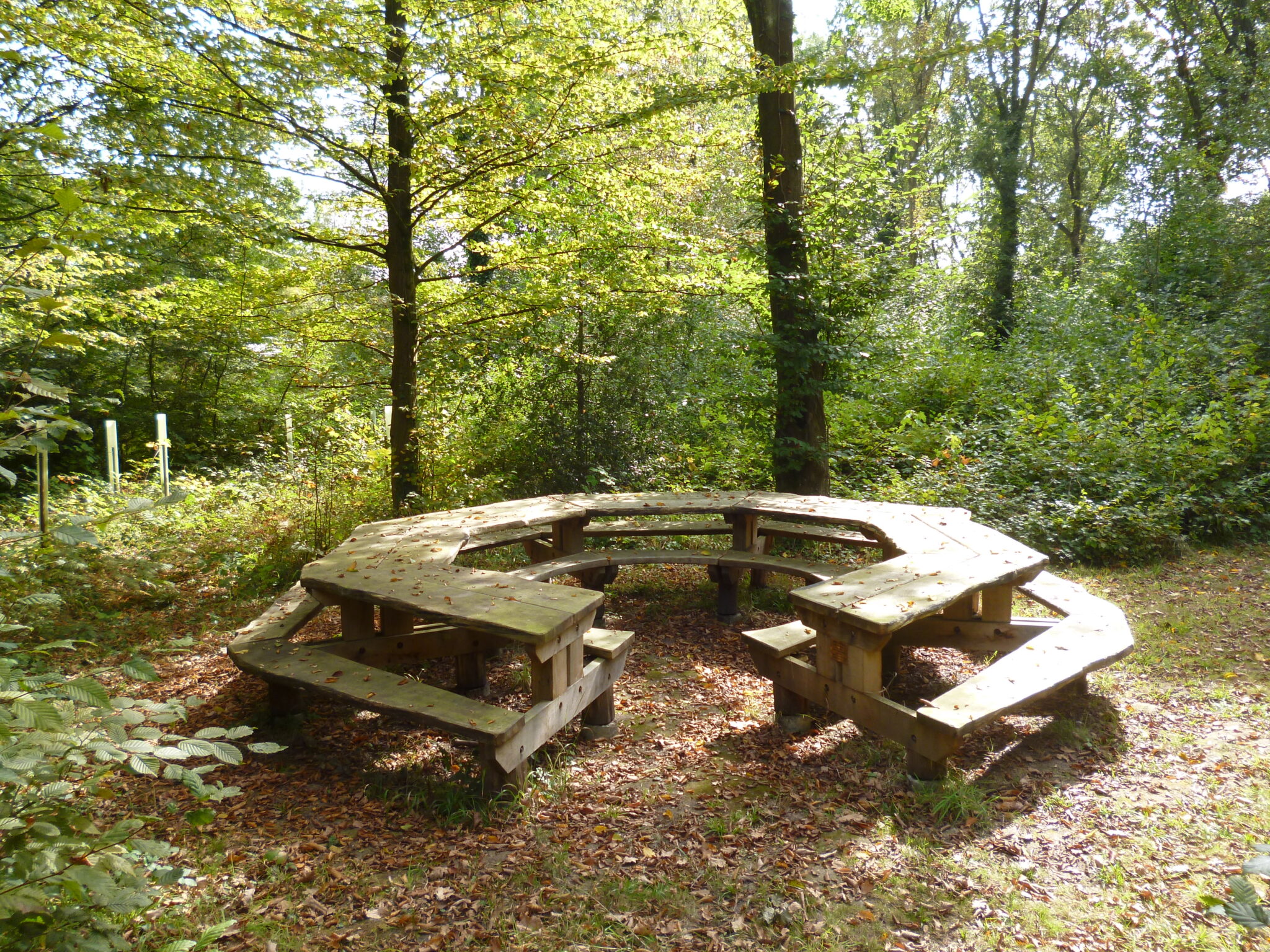 The Round Oak Table
When the Forest Ark was built, one of the nearby oak trees was pollarded to let in more light. Unfortunately, it did not survive and so it was felled and the timber processed and turned into a wonderful circular picnic table, which sits nearby the Oak House.
It can seat up to 30 people and is great for Al-fresco dining in the summer months.