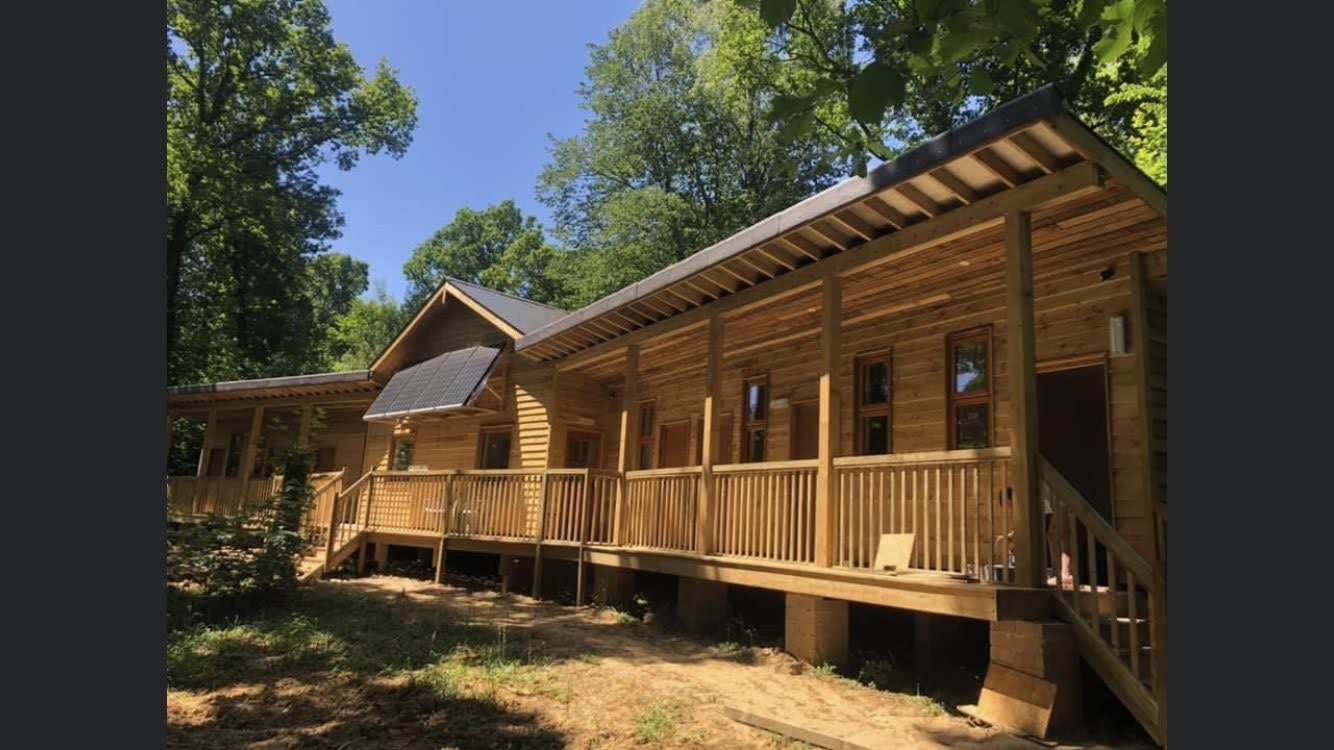 This is our newest building, opened in June 2021, a two minute walk from the Oak House, four minute walk from the car park. Part funded by the European Agricultural Fund for Rural Development, the Hideaway creates a major upgrade in the accommodation we can offer, which is now a total indoor sleeping capacity of 38 people across shared rooms.
The Hideaway is a curved wooden building with 8 ground-floor bedrooms, all facing south into a clearing and mature trees, linked by a covered walkway to indoor showers and compost loos. The building is powered by solar photo-voltaic panels and heated by a high-efficiency biomass boiler. Every bedroom has a small washbasin, mirror, reading light, timber cladded wall and wooden flooring using our own Scots Pine from the wood.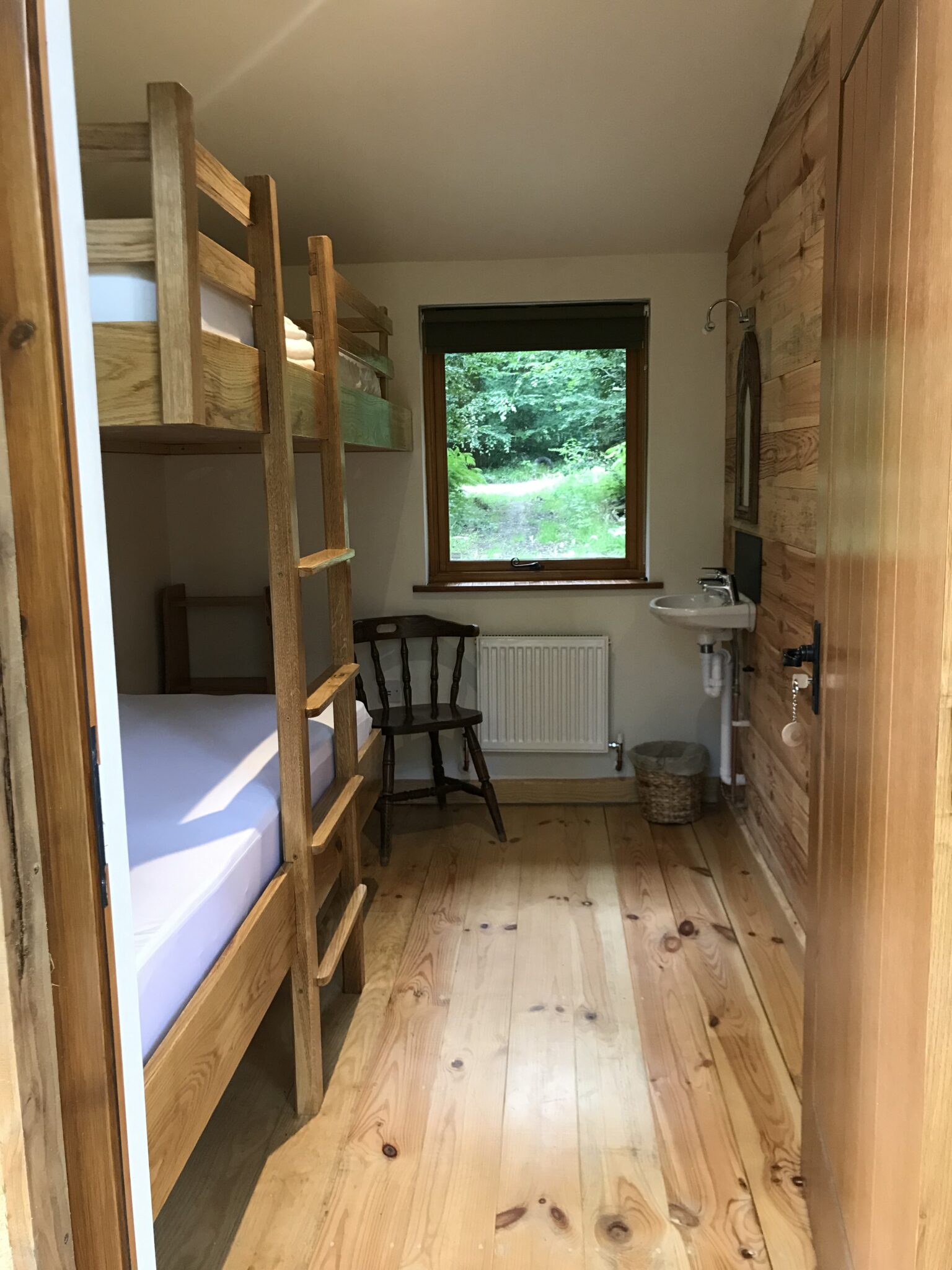 The Hideaway has 8 bedrooms sleeping up to 16 in total. From left to right:
Beech room – single or twin with bunk bed.
Birch room – single or twin with bunk bed.
Douglas Fir room – single or twin with bunk bed.
Hazel room – single or double with double bed.
Holly room – single or twin with trundle bed.
Hornbeam room – single or twin with bunk bed.
Oak room – single or twin with bunk bed.
Willow room – single or twin with bunk bed.
Pictured left: Douglas Fir room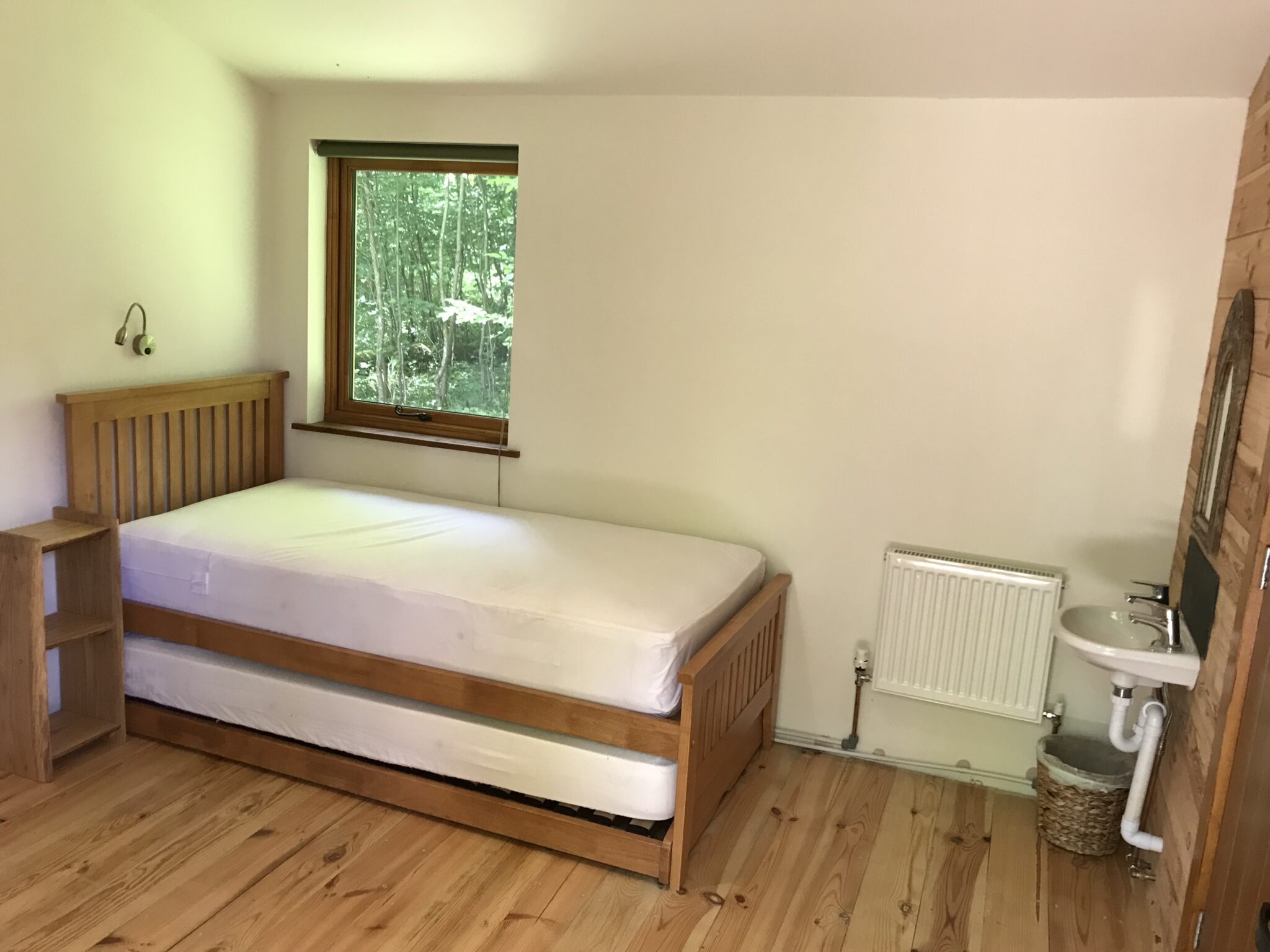 Holly room
can be used as a single accessible room with en-suite wet room, or used as a twin room with two single beds. Please let a member of staff know how you would like the room set up before arrival. Holly room measures 3.2m x 2.9m and the bed can be moved away from the wall if needed. There is an a-joining door to Hornbeam room to provide optional access for a carer or relative.
Pictured right: Holly room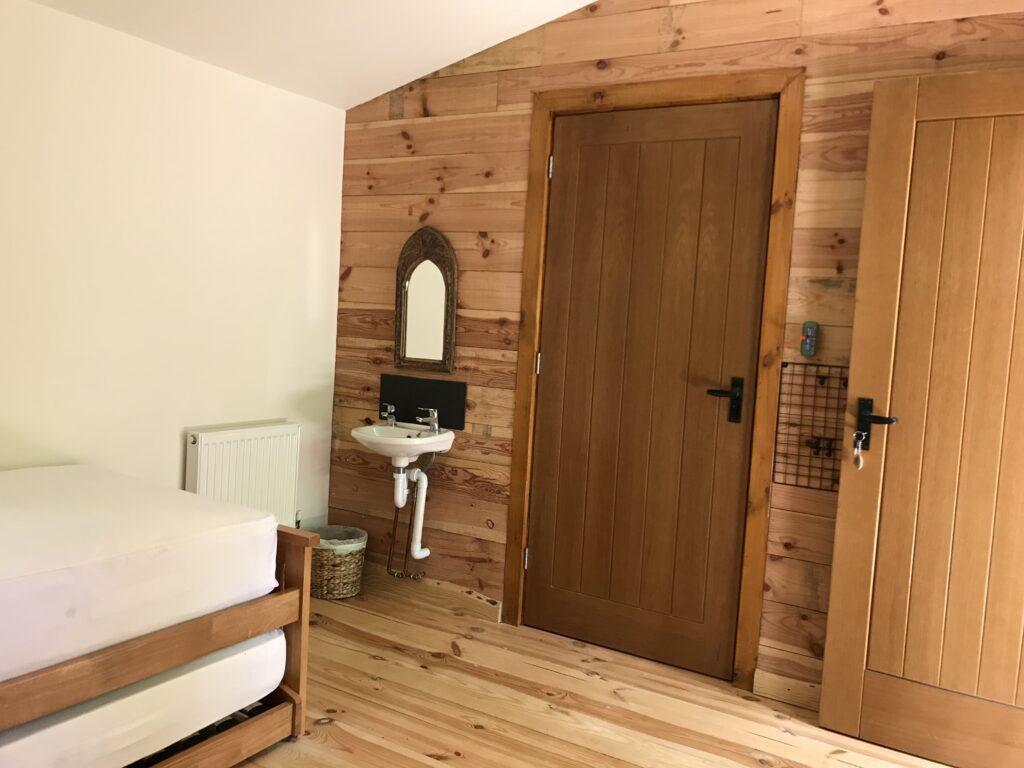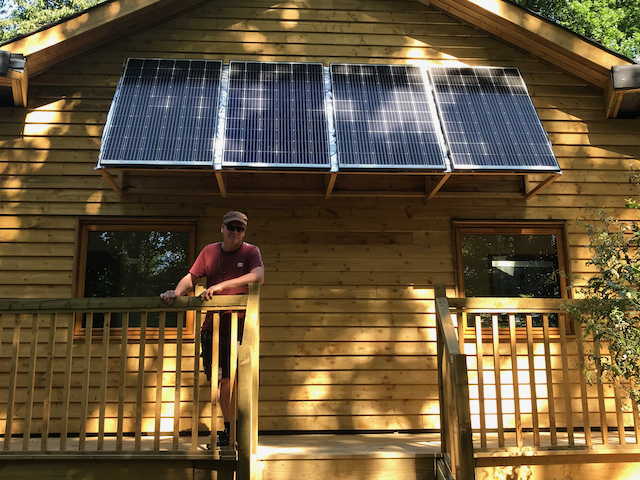 Electricity in the Hideaway
Electricity is provided by solar photo-voltaic panels. There's also a generator powered with HVO fuel that can provide back-up power if required. There are USB sockets in the bunk rooms, however, as power is limited, we ask guests to only use these for charging phones when absolutely necessary. Hazel room and Holly room have 240v mains sockets for medical equipment use only, with a limit of 200W per room, or 400W limit if using one room. However, due to the nature of our off-grid site we cannot guarantee uninterrupted power. Technical faults can occur occasionally, so group leaders must ensure they have briefed any participants reliant on medical equipment before booking.
The Hideaway user guide contains further information on this building.
'What to bring and expect' is helpful if you are thinking of staying overnight.
Information pack for group leaders running residential events at the wood.