The Oak House is the main indoor gathering place used by groups, heated by two wood-burning stoves and a back boiler system. Available to hire throughout the year, it can sleep up to 12 with a mixture of bunk beds, single and shared sleeping arrangements.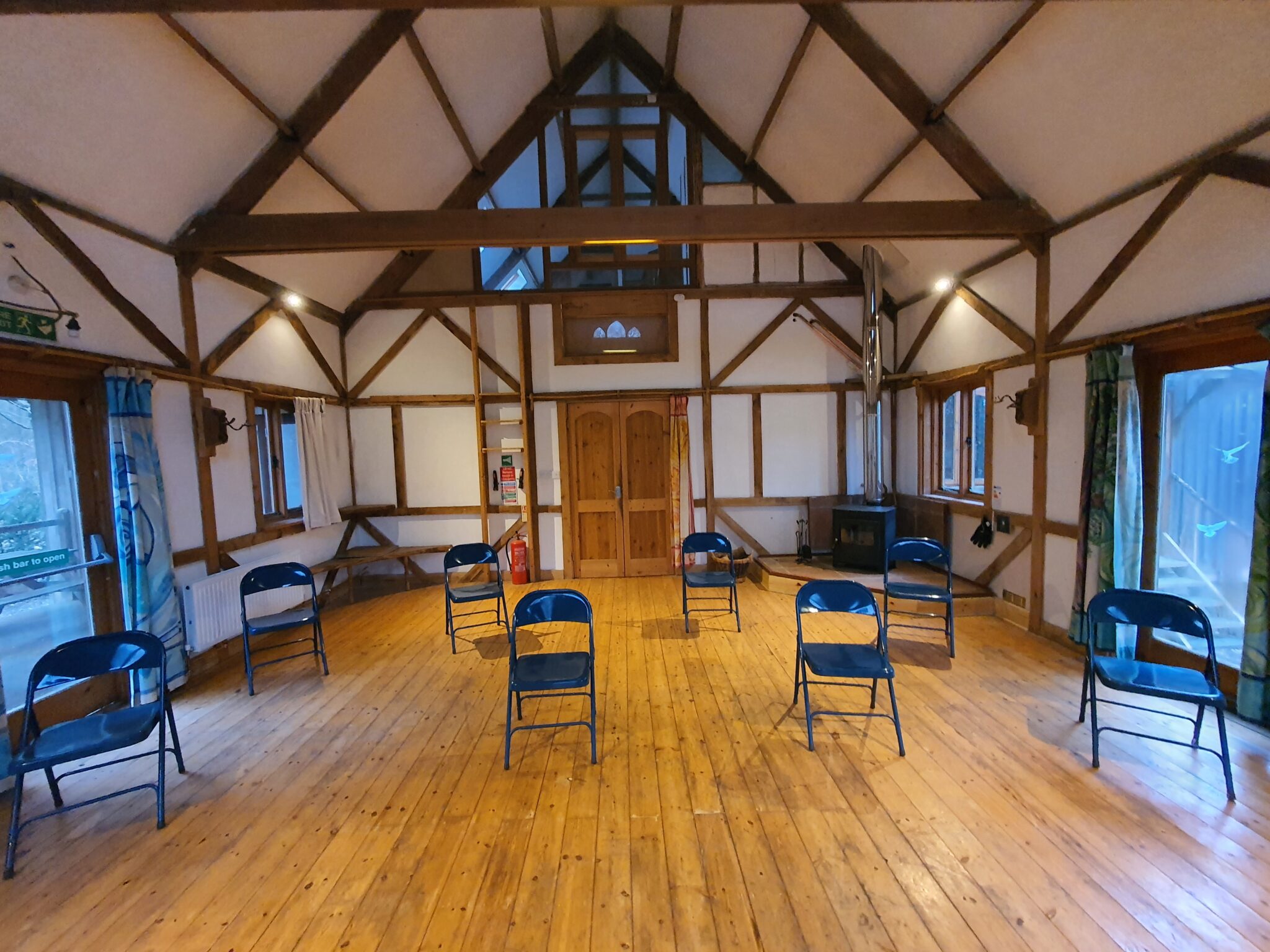 22′ x 21′ (6.7m x 6.5m) group room for indoor activities – capacities shown in above images.
Fully equipped kitchen with a 6-burner range size propane gas cooker, a small gas fridge, twin sinks, crockery and utensils.
Large dining area with views out into the wood.
Two ground floor bedrooms with disabled access via a side door.
One bunk bed in ground floor bedroom 1.
Two bunk beds in ground floor bedroom 2.
Mezzanine bedroom with double bed/twin beds.
Two tiny loft snugs with small single floor beds.
Two shower rooms.
Compost toilet.
Outdoor seating area.