Are you looking for a venue that's a bit different? Set in a quiet, natural environment? Somewhere to really connect with nature? Well, look no further! We offer a truly unique venue that combines the peace and tranquility of a magical woodland, with the comfort and convenience of indoor facilities.
Our beautiful, private ancient woodland site and simple off-grid accommodation buildings are available to hire throughout the year for day and residential events or activities that are in line with our charitable aims.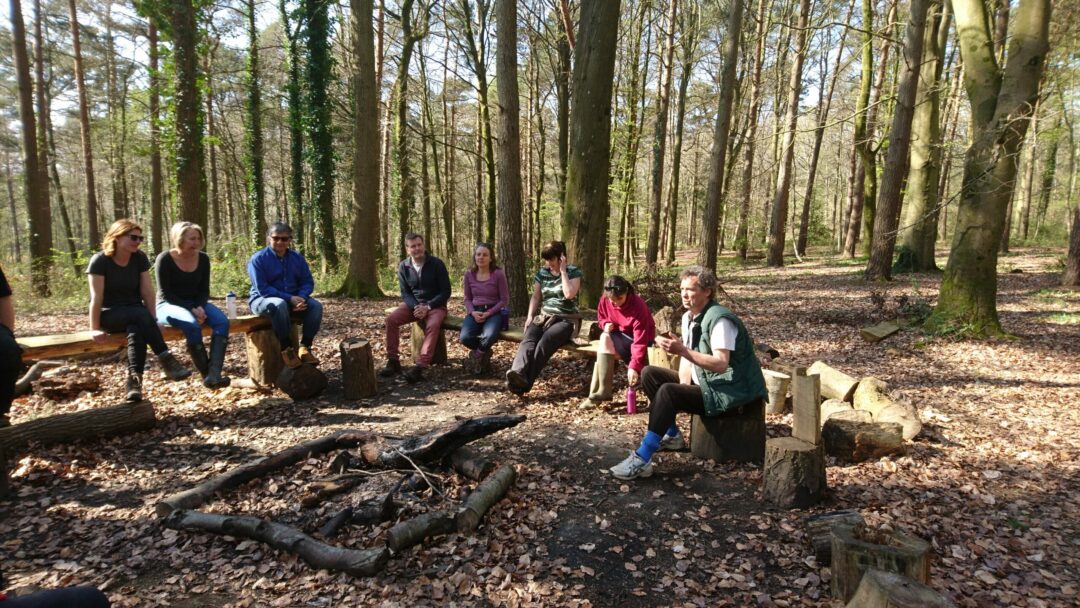 To book, you'll be asked to evidence how your event is in line with our charitable aims of 'Hazel Hill to be a rich and thriving woodland where people can nourish their connection with the land, themselves and each other, helping them to develop personal resilience, well-being and a greater understanding of living sustainably.'
Click the links below to read more about hiring our woodland site and the inputs and activities we can offer your group.