Maintaining healthy habitats for wildlife.
Before you enter Hazel Hill Wood, you pass the meadow. Along the edge of that meadow is a thriving hedgerow – one part of the mosaic of habitats that makes Hazel Hill Wood so rich in wildlife.
Over the course of around 7 years, we have layed this hedge with volunteers, moving along section by section. See here for a video of the middle section of the hedge 2.5 years after laying, showing how hedgelaying works and why we do it. Thank you to Dean Gregory for teaching us and laying the bigger bits that were too much for hand tools.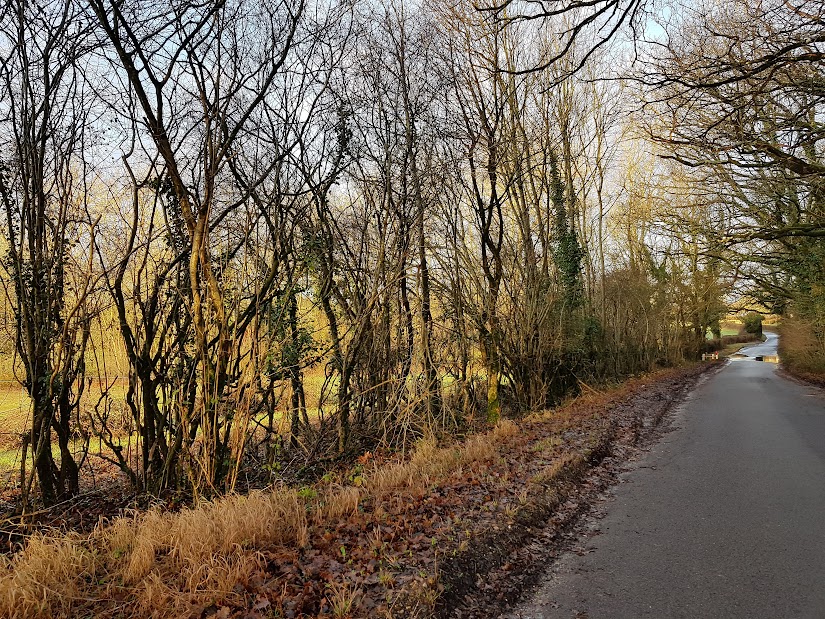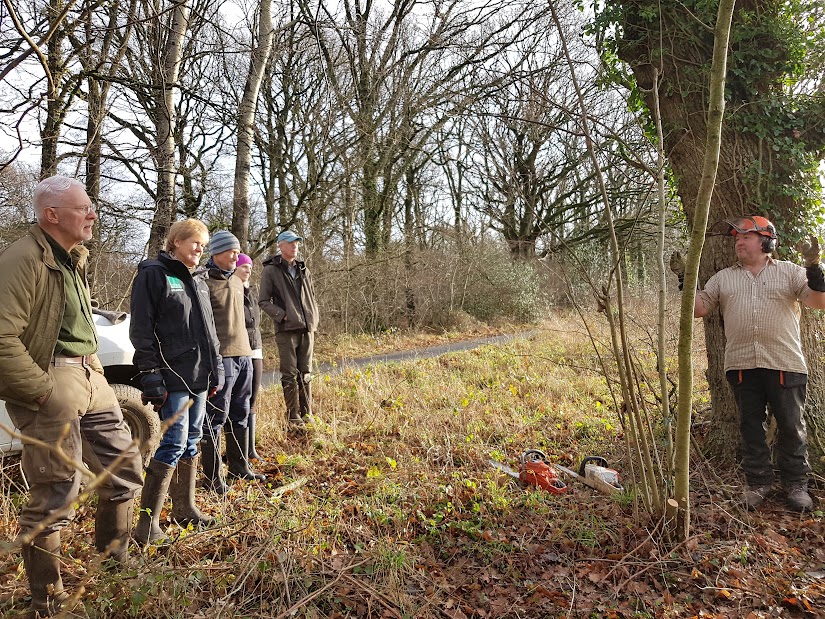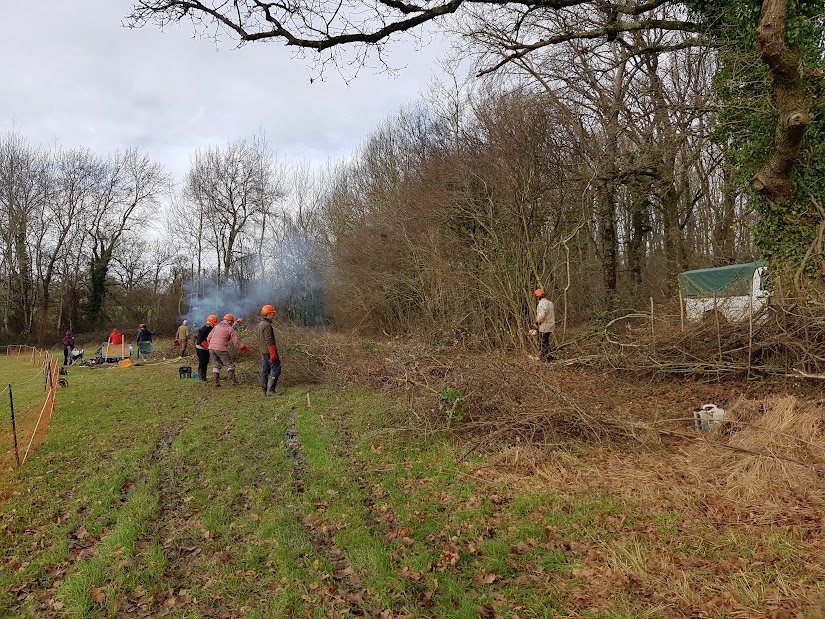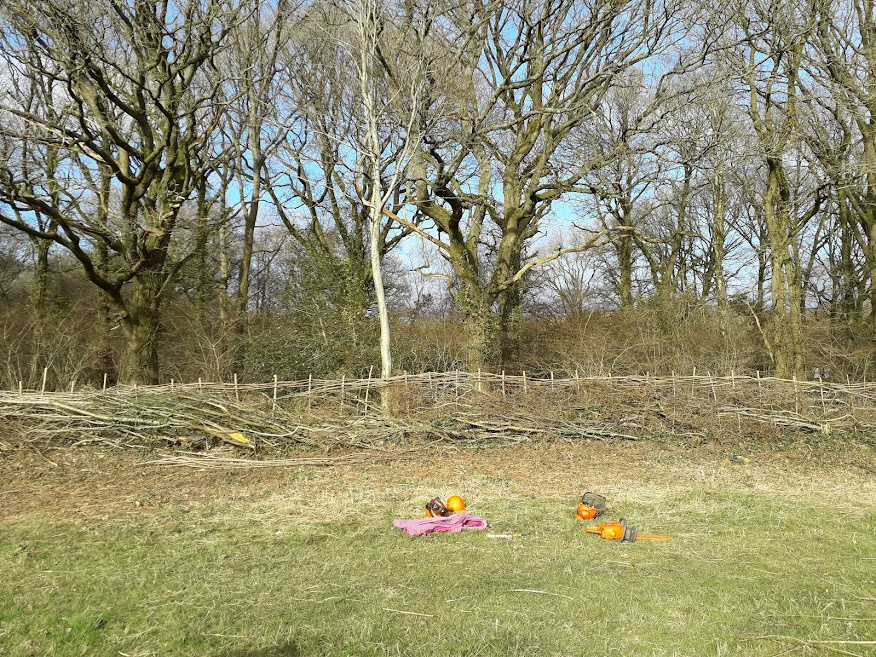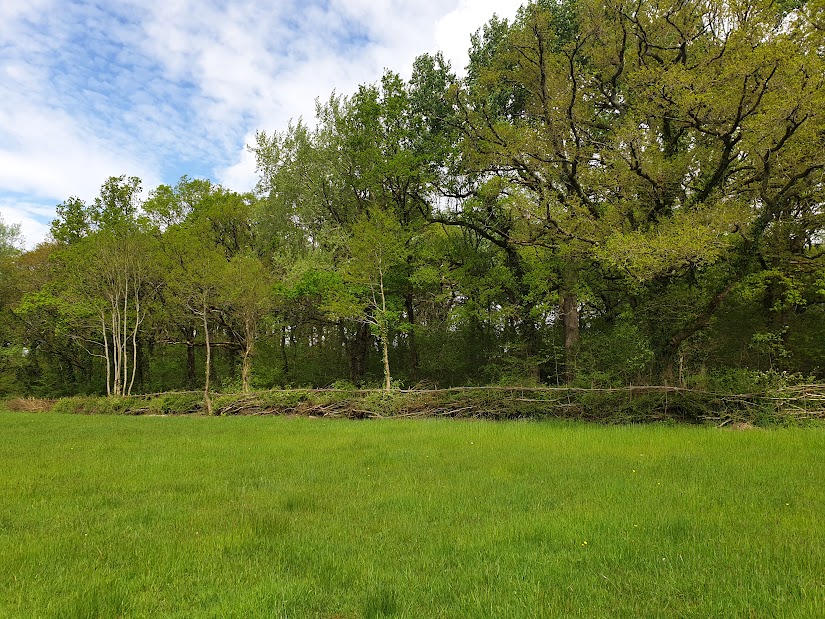 Why are hedges important?
Historically hedges were created for:
Ownership boundaries – knowing whose land is whose
Livestock barriers – keeping cattle, sheep, ponies etc in fields
Firewood – to keep people warm and cook food
Shelter from sun, rain and wind – for animals, crops and people
Now hedges are great for:
The above to different extents PLUS
Wildlife habitat – birds, small mammals, amphibians, invertebrates and bats use hedges
Preventing soil loss – roots hold together
Reducing pollution – leaves absorb carbon dioxide and more
Reducing flood risk – tree roots take up water and store it
Visual screens to change a view
Food – fruits and nuts
Hedgerows are semi-natural, human-made habitats, which require ongoing maintenance to keep them healthy and dense. In February 2023 we had the hedge cut – something which was overdue. Immediately afterwards it doesn't look its best, but over the following weeks and months it will spring back into life. Cutting hedges regularly actually helps them live longer. From now on, we plan to get the hedge cut every 3 years.
Leaving the hedge cut until February is good because the fruits and nuts remain there for birds and small mammals to feed on over the winter. We cut it before the end of Feb due to bird nesting season.
What would happen if we didn't cut or lay the hedge?
It would eventually turn into a line of trees. See Hedgelink for more info.
Volunteer days run throughout the year. Contact Charley if you're interested in getting involved as a volunteer. charley@hazelhill.org.uk 07519 464023.