Thursday 26th to Sunday 29th May 2022.
Sovereign Purpose: an Archetypal journey towards the Man you want to be.
We are living through one of the most fundamental shifts in human history – a transition phase between a civilisation that is passing and one that is ready to be re-born. A new mythology is emerging – an actual transformation in belief structures – grounded upon an integration of new science and ancient spiritual wisdom.  Now is the perfect time for any man to step fully and powerfully into his authentic Sovereign purpose.
 
This highly experiential residential workshop is a deep dive into personal alignment with Purpose – integrating matters of Soul, Service, Fate, Destiny and Meaning with Archetypes, Music and Myth. 
 
As a guiding framework, we will be activating a powerful portal of the 10 key Archetypes intrinsic to our Solar system – the Sovereign being the Solar principle with which all others align.

This is far from typology – each man will discover his individual archetypal pattern, as well as meet and move through the particular archetypal shadows that undermine his best interests and hold him back.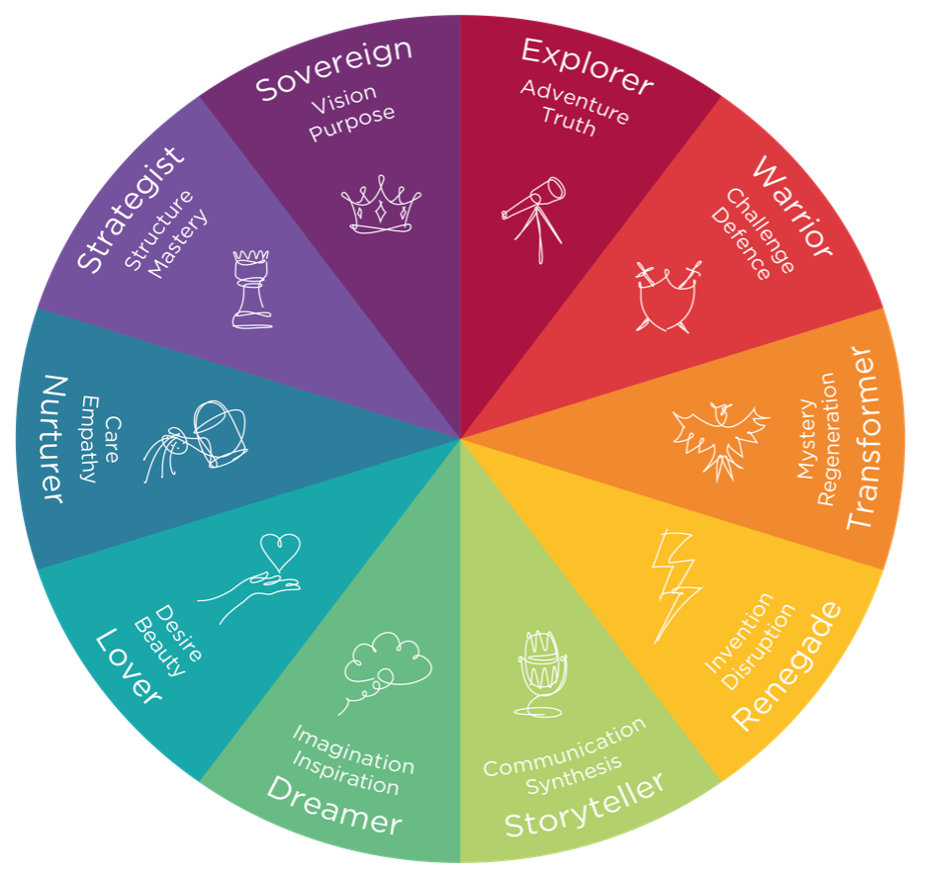 This event offers: 
A safe and strong container, grounded in Nature
Tools to understand self and others in a profound way
Precise insights on 'shadow' behaviours that distract and undermine
An expanded repertoire of appropriate responses.
Validation of gifts and aptitudes
Increasing trust in your emotional radar and somatic wisdom.
Raised awareness of your creative capacities
An embodied sense of authentic purpose using a proven methodology based on performance psychology
An experiential understanding of the inter-connection between thinking, feeling, action and imagination
A unique alignment technique for on-going practice and the confidence to coach others in its practice.  
The Retreat & Beyond
 The retreat will take place in Hazel Hill Wood, 70 acres of ancient woodland, just outside Salisbury. The site is lovingly managed by a small team encouraging wellbeing and resilience through connections in nature.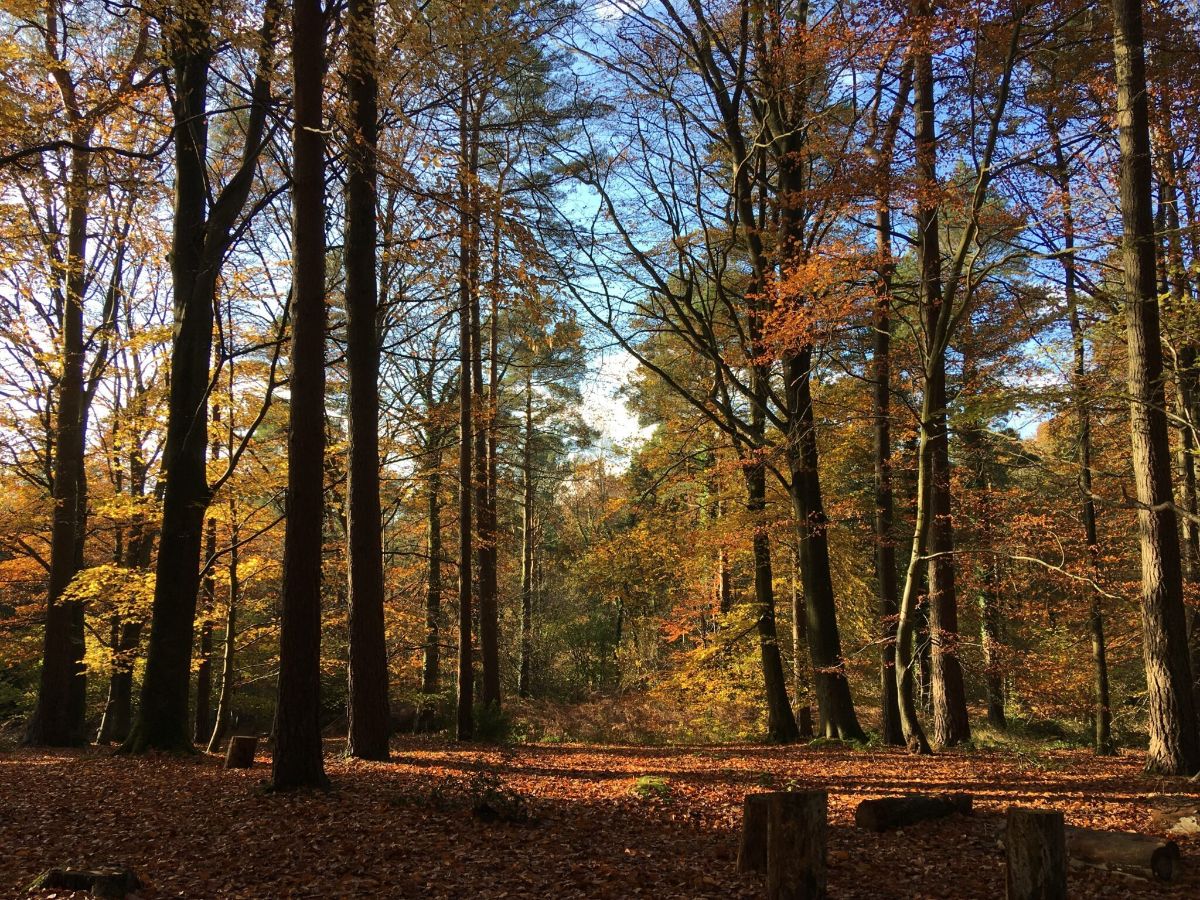 To book your place on the retreat visit our Eventbrite page.
Book by clicking this link "Sovereign Purpose Retreat Booking"
Staying in wood cabins, immersed in natural surroundings provides a stimulating setting for a pivotal weekend. Following the retreat, you will be invited to continue with 30 days of peer coaching to support you in regulating and sustaining your alignment to purpose.
Your fee of £745 covers:
90 min on-line preparation meeting.
3 day residential retreat, single accommodation; all meals.
All work materials, including a pack of Archetype cards for reference and self- assessment.
Following the retreat:
On -line reunion: group check-in
30 day peer to peer coaching support
Places limited to a 12man container. If you are called there are bursaries available for any men wishing to support with fires, wood burners, maintenance (no cleaning), music and food, then email info@breakingthespell.org.uk and we will try to arrange an exchange that suits.
About Archetypes
 
One of Carl Jung's key contributions to psychology has been the recognition of Archetypes as both the key components of myths and stories as well as being the forms of human instincts and innate aspects of the psyche. 
The content of consciousness and our experiences of the world are continually shaped by archetypes. We are all living stories, that is, we are living out archetypal patterns.
 
So, by understanding and integrating our current archetypal pattern, we can choose to live in alignment with who we truly are and what wants to express itself through us.
Archetypal activation can generate creativity, meaningful endeavour and expand potentials for Self, nature and culture.
Accessing our emotional wisdom will guide our creative energies towards the healing and renewal essential for these transitionary times.
About Michael Boyle

His most recent project, Breaking the Spell, is specifically designed to empower men and women to liberate themselves from restricting personal, societal and cultural conditioning.

"Sovereign Purpose" draws and builds upon this work and looks forward to the post- Covid awakening and the opportunities that will arise for men to co-create and participate in the evolving new era.
Michael's engagement with men's transformational work began back in the early nineties participating in ritual workshops led by Robert Bly, James Hillman and Michael Meade, pioneers of what has become known as the Mythopoetic tradition. Since then, as a Jungian centered psychotherapist and facilitator, his working journey has taken him from campfires to board rooms to prison cells, rehearsal rooms and corporate conferences.
Michael is a Founding Partner and Programme Director at Olivier Mythodrama, a creative leadership consultancy and has over 20 years experience of bringing depth psychology, theatre and myth to a wide variety of leadership teams and business schools.
He is the Founder of Abandofbrothers, a charity providing rites of passage events for youth and training local mentors to address disaffected young men.
He is also a certified Leader and Leader Trainer for the ManKind Project, a global men's network, and leads "The Adventure," an initiatory experience for men, internationally.

What People are saying….
"So often in these feedback's you see people say the experience has been life changing and I often think they are just saying that, but for me it has been completely life changing. I am a different person, I probably look the same but there is a solidity within where before there were voids, doubts and negative voices coaching me to not value me"
C.B, Yorkshire
"Just to let you that since doing your course my life has evolved in ways that I didn't know I didn't know, so thank you for your wonderful contribution."
N R., Nottingham
"I would heartily, and I mean that, recommend this course to anyone who's interested in breaking old patterns of behaviour, and anyone who's interested in waking up, and enquiring into who they could truly be. "
A H., Rome
"Michael's delivery was exquisite. He weaves poetry, process work, group discussion and a variety of practical stuff to create a rich learning experience, never letting slip an opportunity to deepen the group."
R J., London
"Presentations made with humour, putting people at ease and making for an easier fix in the memory. Michael appeared absolutely available and willing to include all of himself in the experience. He never acted above us and I felt tremendous humility and wisdom from him."
R B., Scotland